Pilots!
Our newest Premium aircraft, the North American P-51D Josephine, is a tribute to one of World War II's last surviving combat pilots, USAF Colonel Joseph Anthony Peterburs. We were honored to have this opportunity to commemorate his achievements and memorialize the warplane that brought him fame by introducing it to the game.
Joe Peterburs joined the US Army Air Corps in November 1942, and became an aviation cadet in January 1943. After training as a fighter pilot on the A-24 Banshee and P-40N Kittyhawk, he was deployed to England. Arriving at Kings Cliffe RAF station on November 6, 1944, 19-year-old Lt. Peterburs was assigned to the 55th Fighter Wing of the 20th Fighter Group.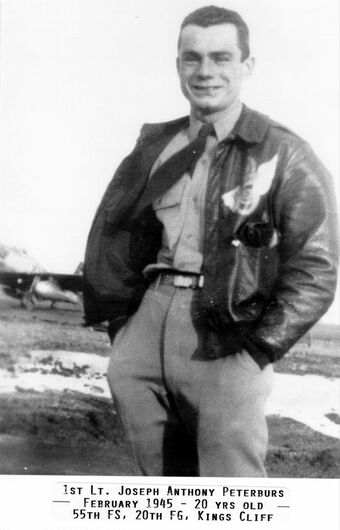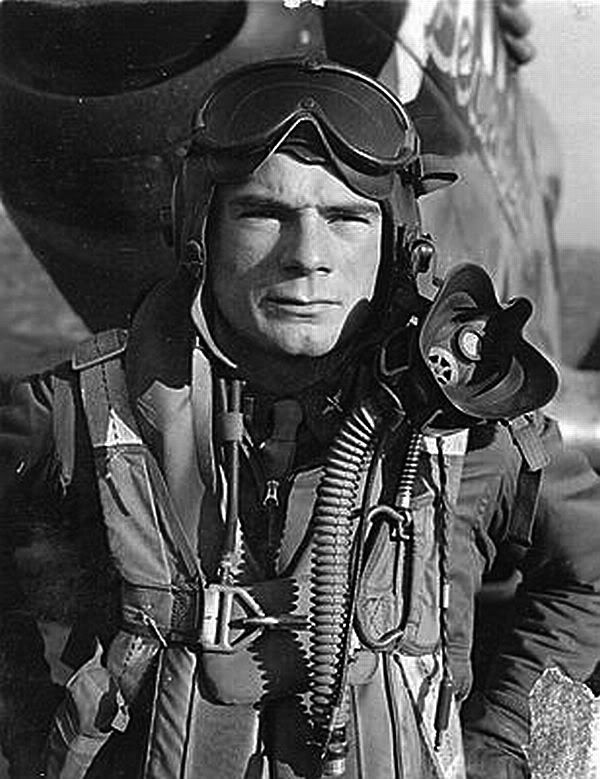 Lt. Joseph Peterburs
Given only a quick training on the unit's P-51 Mustangs, he began flying combat missions, and flew a total of 48 missions over Europe—until the fateful day of April 10, 1945. It was his 49th mission in the cockpit of the P-51D, named after his beloved fiancée Josephine. Joe was escorting a huge bomber raid towards Berlin when a Messerschmitt Me 262 swooped down on the B-17s, wreaking havoc on the formation and destroying four aircraft. Having an altitude advantage over the German "Swallow," Joe dove at his target and opened fire with his machine guns, riddling the wing and engine with bullets. The Me 262 disengaged and withdrew inside cloud cover, and its pilot, famed German flying ace Walter Schuck, bailed out.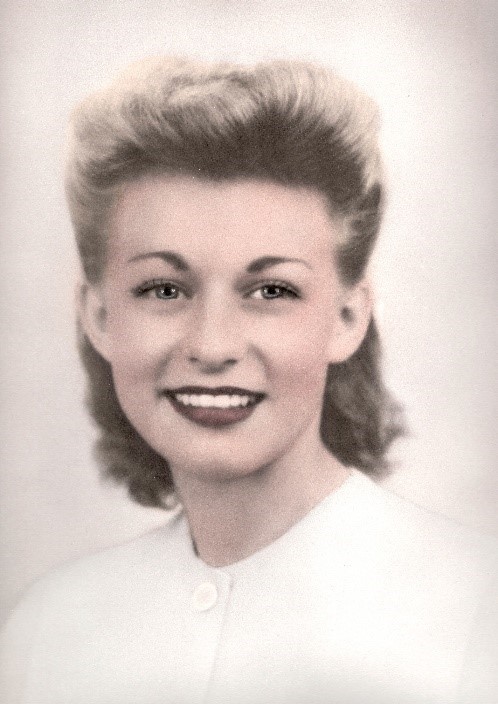 Joe's beloved fiancée Josephine
Joe proceeded below the cloud cover, where he discovered a German airfield and began making attack runs over it. He managed to damage five aircraft stationed there, and set fire to a hangar. Unfortunately, his Mustang was hit by defensive fire, and the engine began to overheat. Joe disengaged and steered his aircraft towards a safe airfield, which was over 140 km away. Meanwhile, the Josephine was quickly losing altitude. While Joe was considering his options, a German Fw 190 spotted and attacked him, further damaging the P-51D. Dropping to 100 meters, with the right side of the aircraft on fire and oil on the canopy, Joe was forced to bail out on the left side, and collided with the plane's tail on exit.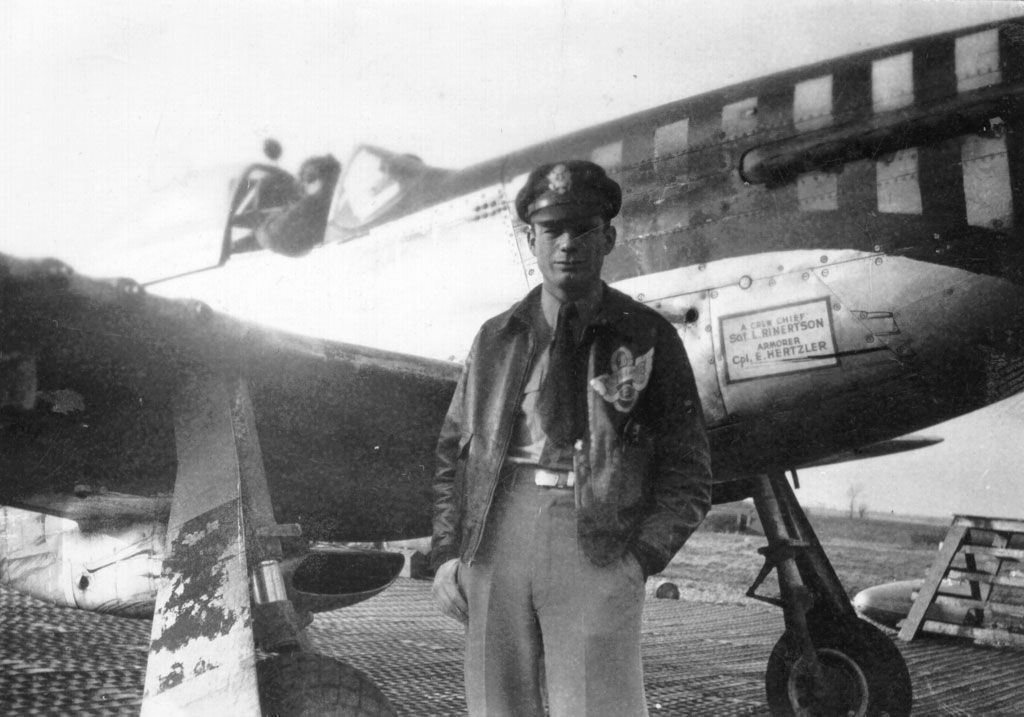 Lt. Peterburs and his P-51D Mustang, King's Cliffe, 1945
Lt. Peterburs landed in an open field outside Magdeburg, where he was captured and subsequently sent to a nearby prisoner-of-war camp, then relocated to the Luckenwalde (Stalag 3) camp on foot after a 10-day march. Luckily, with the German army in the final stages of collapse against the Soviet and Allied assault, the camp was lightly guarded, and Joe was able to escape in the night. He proceeded on foot towards Berlin, until he was discovered by a Soviet tank unit and joined them. Several days later, an American patrol noticed his flight suit, and Joe was finally able to return home.
That 49th mission would be his last in World War II. Coincidentally, it was also the last for Walter Schuck, who had wounded his leg bailing out of the flaming Me 262, and hadn't been able to recover by the time Germany surrendered.
Joseph Peterburs later served in Korea, flying 76 sorties there and sustaining several injuries, then in Vietnam, and finally, in Germany, where he was instrumental in creating the 600th and 601st Tactical Air Control Groups. He finally retired in 1979, after 36 years of active service, carrying multiple awards, including the Legion of Merit, Distinguished Flying Cross, Bronze Star, and Air Medal.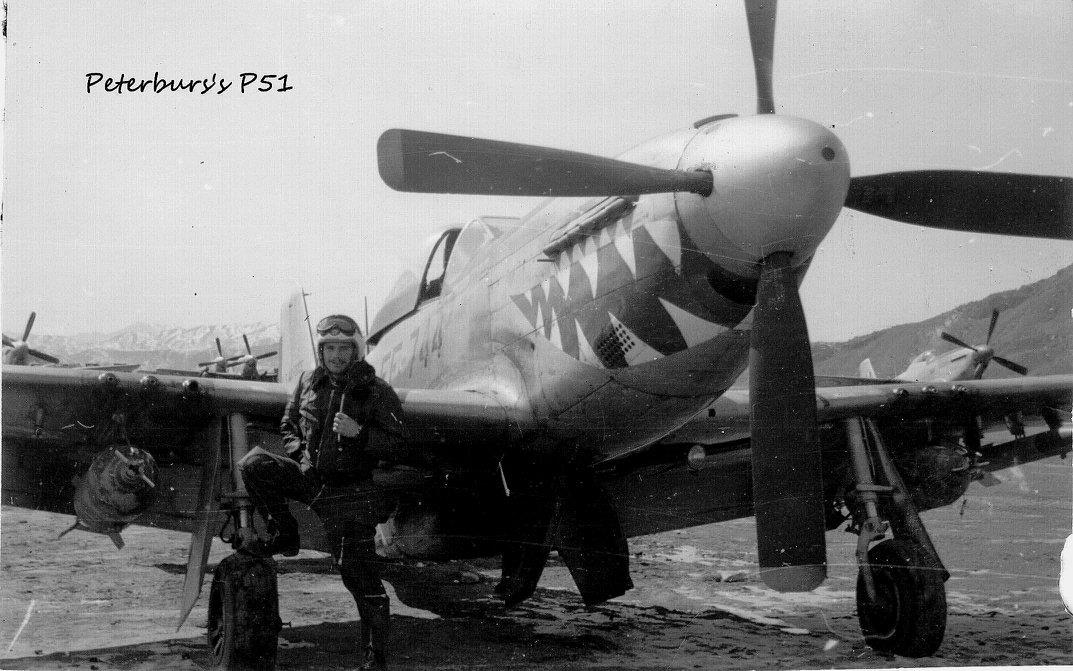 Joseph Peterburs in service in Korea
Over half a century after that brief encounter with the Me 262, Joe was contacted by a man who, as a boy, had witnessed his landing and capture in that German field. He managed to track down Joe's adversary as well, and thus helped establish contact between the two. During Schuck's visit to the United States in 2005, Joe Peterburs had the opportunity to meet and befriend his former enemy, discussing the details of that short but fateful encounter. They remained close friends until Walter Schuck's passing in 2015.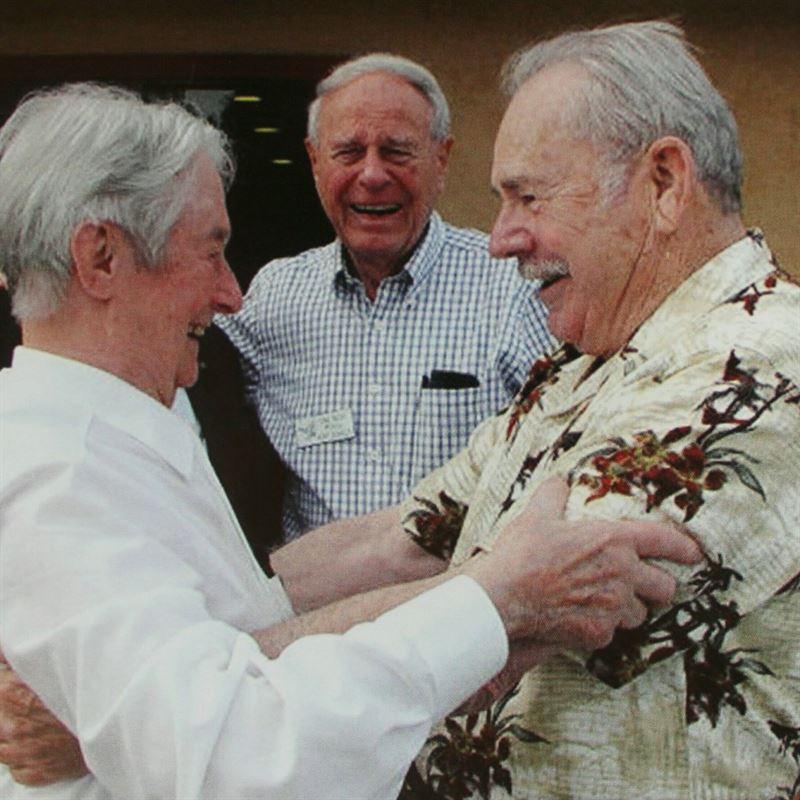 Joe Peterburs and Walter Schuck in 2005
We had the unique opportunity to chat with Joe about Mustangs, the war, and his career.
What were you thinking during your first combat mission on December 12, 1944?
I was thinking, "Finally, I am going to see the combat I had been preparing for!" And it was a fairly quiet mission; except for a heavy flak [jacket], it was an exhilarating experience.
What is your opinion on the Me 262? Were American pilots afraid of it?
American fighter pilots were definitely not afraid of the Me 262. We knew its capabilities (speed) and limitations (maneuverability). However, the bomber crews did fear the Me 262, with its speed and 30 mm cannon guns.
Do you think you would've been able to shoot down the Me 262 if you hadn't had the altitude advantage?
No. Almost all of the Me 262 shoot-downs were when the opposing fighter had an altitude advantage, as in my case, or during the landing and take-off phase of the flight.
What was the hardest combat mission you ever flew?
Undoubtedly, my last mission: shooting down Walter's Me 262, strafing Schönwalde airdrome, watching [Captain Richard Morrison] Tracy get hit and bailing out, my aircraft getting severely damaged and attacked by an Fw 190, my low-level bailout, and then getting captured.
Chuck Yeager considered Mustangs to be the best aircraft of WWII, and the best propeller aircraft overall. Do you agree with him on that?
Yes, I do.
Did you fly any other Allied or Axis aircraft? What do you think about them?
No, I haven't had the opportunity to fly other planes. [I know that] the P-47 and P-38 were very good fighters. They were particularly great against ground targets; however, their range limited their effectiveness for long-range escort missions during the early stages of WWII.
What is your opinion on the Me 109 and Fw 190?
I knew that both aircraft were deadly adversaries, and that the decisiveness of the battle would be determined by the skill of the pilots.
How did the P-51 fare in later years, especially during the Korean War?
The F-51 (P-51) was not designed or equipped to do the mission it was assigned in Korea. The mission was ground support and interdiction. We dive-bombed railroads, roads, and transportation hubs with two 500 lb bombs and four HV rockets. We also provided close air support to our troops in contact with enemy on the ground, and attacked their artillery and depot positions, usually with two napalm [bombs] and four rockets. The F-51 was extremely vulnerable during these types of missions.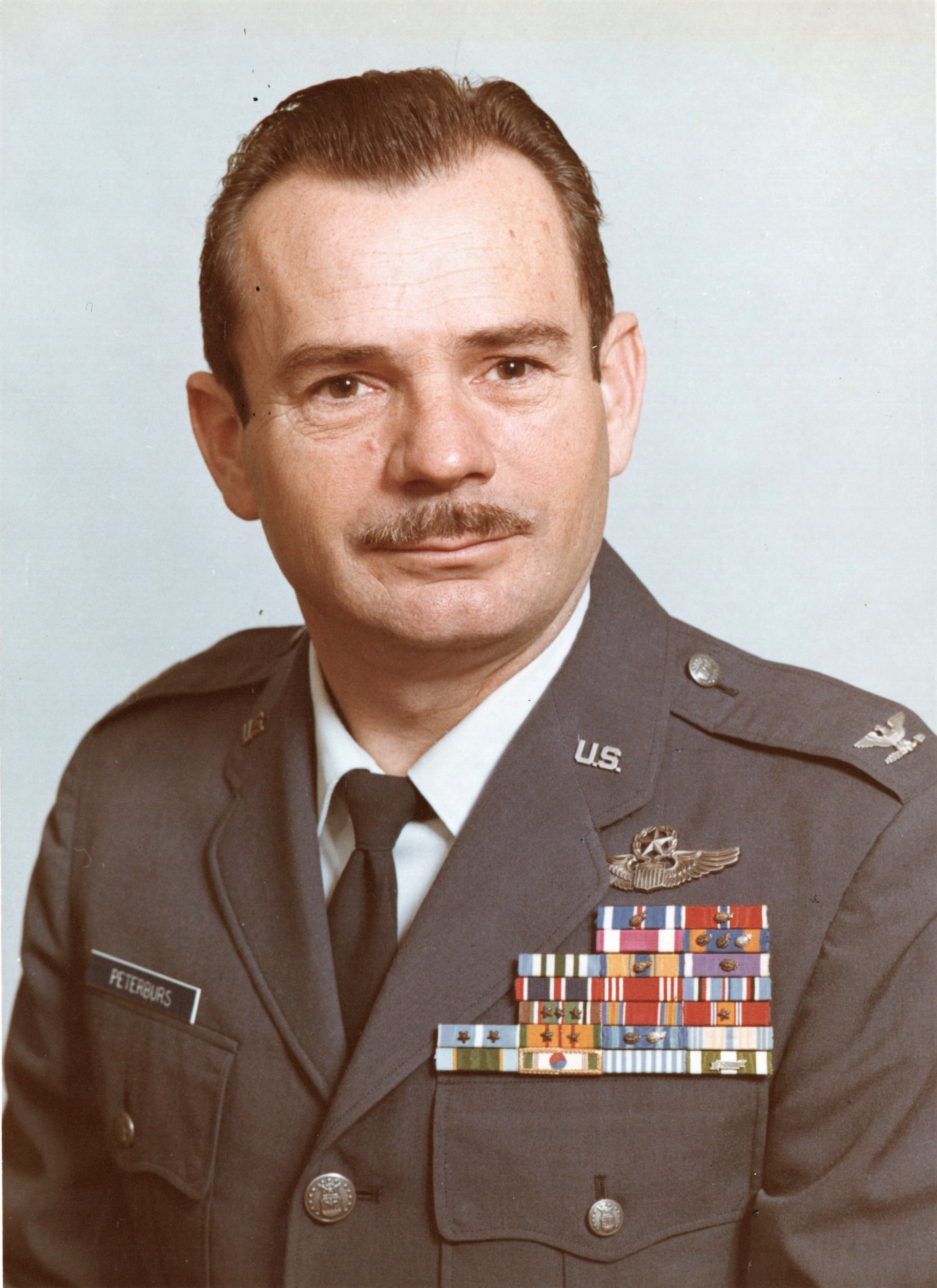 Colonel Joseph Anthony Peterburs